undefined
Quickly Impress & Sign Up Clients Like Never Before With Our Proven & Improved

DONE FOR YOU

"Interactive Video" Marketing Package…
Lock-In "ONE-TIME PRICE" Before It Expires
+ Special Animated Agency Sales Video!

Normal Price:

$497


Current Price: Low One-Time Fee!

Interactive Videos Are Hot!
But Getting & Closing Clients Remains An Unsolved Part Of The Puzzle…
Every business needs traffic, leads and sales, they need it like we need oxygen to survive…

And right now, with the power of interactive videos combined with impossible-to-ignore video thumbnails(pick up the PRO offer if you didn't, it's a killer),
you can drive floods of quality video traffic at will

, sell as a service to businesses while you smile to the bank.

But wait…

Just before you can start smiling to the bank, there's still one thing missing…

And that's

how to ACTUALLY close high paying cli

ents

and charge them top dollar for your service.
Here's the Truth…
Getting clients or making a sale remains the "greyest area" in running an online business. The competition is ever-growing and ONLY those who look like true experts and professionals will stand a chance.



So this is what we did...



We created a full-blown, 100% DONE FOR YOU & Ready to go marketing package, designed SPECIALLY to sell Interactive Videos.

This will put you miles ahead of the competition and other VidJack users.



And for today ONLY, we are gifting it out as part of our launch special offer...
VidJack Reloaded Consultant Toolkit AND "Done For You" Marketing Package!

Get EVERYTHING You Need To

Pitch & Sell Interactive Videos

And How Our Early Users Are Making $500 - $2,500 Per Client For A Few Minutes Work…

Professionally Developed Proposals



Print-Ready Commercial Graphics Templates



Pimped-To-Sell Telemarketing Scripts

Attorney Drawn Customizable Legal Contracts



Highly Optimized Cold Call Email Sequence



Stunning Facebook Ads Creative
Both Early Adopters And Newbies
Are Equally Thrilled With The Results They Have Been Able To Get With
Incredibly Powerful Marketing Package!
I'm over the moon at the reaction I've been getting from the business owners I sent a mail to using the email swipes from the agency pack. It's just incredible seeing reactions like - "wow, I love the offer you're presenting", "My business has been in need of this service for a while, how soon can we start?"... It's truly awesome. I have secured a meeting with 2 clients already & hopefully I'll close the deal.

---
I would like to give a huge thank you to the you for going above & beyond in delivering value. My website agency business is booming & I've gotten 4 clients already, using the sample proposals inside the Agency Kit. This is the first time I have really made money from any of my purchases. First $170 without doing anything. Really. I literally took over 4 complete business from it.
---
It's amazing that I almost missed out on getting the agency kit upsell because I was swarmed with bills at the time I received your mail. Now I'm grateful I got in with paypal credit, the result has been mind-blowing. I got my first client 3 days ago… We had a meeting & agreed on a plan for their website's visibility on search engines. I charged $5,500 total for the service. I'm also getting $150/mnth extra to manage contents on the website for the next 3 months.
---
Here's How This Ultimate 'Done For You' Agency Marketing & Prospecting Package Helps You MAXIMIZE Profits . . .



Within Minutes From Now, You'll Able To Quickly Customize
Our
Professional
Done For You Templates And Use Them Right Away
Intrigued?
Let Me Give You A Better Look
At All The Assets That Comes With This Package...




DFY Ready Made Agency Websites
A Full Blown And Professional Interactive Video Agency Website
Pre-filled with all the content you need to turn leads into clients…

Just customize your website as per your requirements and get started right away.



The stunning website designs are crafted by our in-house team of professional website designers…
…

that charge more than $7k normally to create such a website for businesses.



Close clients in no time with your professionally designed agency website.
Ready-Made Powerpoint & Keynote Proposal Presentation
Presentation matters when you are providing a service.


Just present our super-persuasive PowerPoint presentation to your prospect, and watch them BEG you to take their money…



Loaded with professionally designed graphics and statistics specifically crafted to convince your prospect why they need your service and why they should choose you to do it for them RIGHT NOW!

2 out of every 5 prospect that sees this presentation writes us a check.





High Converting Cold Email Sequence
We are giving you a professionally written ready-to-email email sequence for your agency.


Simply copy and paste this created-to-convert email sequence

and send to any 'on the fence' leads or cold leads you've collected.



These mail templates are written by a team of professional copywriters

with inputs from marketing gurus who have tons of experience and know exactly what to say in order to convert cold leads into hot buying customers.


Stunning Commercial Graphics Package
Business cards, brochures, letterhead, invoice, and even Facebook & banner ads.


We have created a set of fully editable graphic templates for you to get your name out there as professionally as possible.



Gorgeous and high-quality designs created for you by our team of experts. Each template on its own can be sold for $100.



In a few clicks, you can edit these to your own heart's desire

, so you'll never need to hire an expensive designer again.



Ready to go Facebook Ads Creative
You don't like talking to people, knock on doors or making phone calls, no problem.

Let your clients come to you. Now run Facebook ads targeted at other businesses and get clients that will pay you too for these services.

Get ready-to-deploy Facebook ads creatives.
All you have to do is copy and paste…and sit back with a beer – watching the enquiries rolling in.





DFY Pimped-To-Sell Telemarketing Scripts
Designed to 'hypnotize', complete telemarketing scripts

- specifically designed for three different sales scenarios both in person and over the phone.

Use these step-by-step scripts in either scenario to ensure your prospects only say YES to your services And pay you MORE for your professional services.



These will effectively warm up your prospects

for your services for a final discussion about pricing and method of delivery and convince them to hand over their money to you.





An Attorney Drawn Contract Agreement
Personally,
I find it necessary to have something written about the terms and requirements

of each project that I accept.

With a written document (even if it is an e-mail),

the client and you both have something that can be referred back to

if there is a question about the work or payment.

You get Done For You contract templates you can customize and use.
Total Worth Of
This Done For You Marketing Kit
As Per Current Market Rates
DFY Ready Made Agency Websites


– Valued at $497
DFY Proposals - PowerPoint & Word


– Valued at $197
DFY Print-Ready Graphics Templates


– Valued at $297
DFY Highly Email Sequence


– Valued at $197
DFY Pimped-To-Sell Telemarketing Scripts


– Valued at $197
DFY Facebook ads creative


– Valued at $197
DFY Legal Contracts


– Valued at $197
That's a total value of a whopping $2,770


But today as part of this very special and exclusive offer you can get access to VidJack 'Done For You' Marketing Package ONLY

for a tiny fraction of the fee

.
Lock-In "ONE-TIME PRICE" Before It Expires
+ Special Animated Agency Sales Video!
Normal Price: $497
Current Price: Low One-Time Fee!

(No Monthly Fees Ever)

If You Take Action Right Now, You Get To Unlock THREE Additional Agency Features!
Additional Agency Feature #1

Brand New Agency Feature Allows You To Create & Manage Client/Team Accounts

Running a profitable consultancy business is not easy... Down the line, you are going to have so many clients to manage that you will need to hire more people to manage a few accounts for you.

But do you need to purchase another VidJack Reloaded package for them? NO WAY!

You can use your same account but you don't have to share all your sensitive client information with them. YOU get to decide what project or what client they have access to.


Our consultancy dashboard has been designed for multiple user accounts, and each user gets a separate user ID and password that they can log in with.

So you get to control and monitor what each user does on the dashboard, without compromising any information. Now, how cool is that?
Additional Agency Feature #2

Instagram Story Marketing Banner Pack
Attract Attention & Close Clients Effortlessly Using Our Professional & Popping Instagram Story Banner Designs
Get a pack of beautiful, professional and popping Instagram story banners to advertise your interactive video marketing service on Instagram and ANY social media platform.

This graphics pack puts your agency a thousand miles ahead of other VidJack users. Don't miss it!
Additional Agency Feature #3

Video Marketing Agency MasterClass
A Step By Step Live Training Session That'll Show You How Start & Scale A Widely Profitable Video Marketing Agency Without The Usual Hard Work
And To Add More Icing To The Cake, Lock In These Special VIP Bonuses Too!
Valid ONLY During This Launch Special Offer

SPECIAL ONE-TIME BONUSES
#1

Animated Agency Sales Video
Animated interactive agency sales video crafted specially to sell Interactive videos - Interactive videos are hot in demand, but no doubt the competition is high and getting clients can be a pain in the ass. . . So we decided to add the most converting marketing element to your ready made marketing kit.
Wondering what that could be?

Let me ask you a question...

How best can you pitch a video service but with a video?

We spent thousands of dollars to create a professional and high converting agency sales video to use in your marketing.

Run video ads, YouTube ads, or do video SEO to get leads.
Mesmerize clients and make them chase you to create a tour for them.
Get ready to see an avalanche of projects headed your way.

#2

300 Million Businesses & Millions of Professionals In the US
Here's What You'll Get Access To:
23 Million US Businesses Database
300 Million Global Domain & Website owners Database

You will also get instant access to:


1.2 Million Realtors Eamils
150,000 Home Builders And Constructors Emails
15,000 CPS $ Accounting Emails
19,000 Veterinarian and Animal Hospitals Emails
230,000 US Physicians Emails
11,654 Chiropractors Emails
21,000 Loan Officers Emails
37,000 Dentists Emails
20,000 Insurance Agents and Brokers Emails
50,000+ Websites Built On Clickfunnels
120,000 Clickfunnels Members
(They all need Vidjack)

#3

How To Close High Paying Clients
Closing high paying clients has remained the "greyest area" in the agency line of business. This is because many times, you get an incredible tool that delivers a great service but getting clients becomes the problem...

So, we created this program; "How To Close High Paying Clients" to help you master the secret strategies used by top agencies like KingKong (Sell Like Crazy - Sabri Suby), to start closing high paying clients starting today and how to hook them up on a recurring service.

#4

Cold Call Resource Vault

This will help you build connection with your audience by understanding their problems and how to craft the perfect offer that would captivate your audience and help them achieve their goal.

Both Expert Marketers And Newbies

Are Equally Thrilled With The Results They Have Been Able To Get With This

Incredibly Powerful Marketing Package!
This is HUGE! 100% Value. I know so, because I charge $10k+ to setup funnels for agencies - copy and marketing assets… that's for just 1 funnel… I took a look at what is inside VR Agency 360 ... and I must confess this is worth every penny. The assets inside the Agency kit are all done professionally, and I can't believe you getting all these for less than 50 bucks.

To my surprise, The agency kit assets were very easy for me to deploy [to get my first client]. Nothing cumbersome! I took up the tools & used them like that & that was how…. I closed a $2500 deal even before I started advertising to clients. Now ready to scale this up. Thanks for the opportunity and glad to be part of the Lab.
---
Got 2 clients after running my facebook ad campaign with the samples inside the socicake agency kit... one signed up immediately & the other is ready to go for a 5 figure plan for mobile app development & mgt which I believe I can do with mobimatic. Apart from the initial hitch everything is just going on so well & I'm thrilled.

100% Money-Back

Guarantee!
VidJack Professional ConsultantToolkit & Marketing Package is designed to bring in serious cash for serious marketers long-term. You should be able to see results in no time.

I invite you to try it out for a period of 14 days. If you make use of all our assets and you're unable to make tons of money within that time period (i.e. 14 days) …it's clear then that the VidJack Marketing Package is NOT for you.

And if my product is NOT the right fit for you – I don't want to keep your money.

Frequently Asked Questions

Q1. Can I buy the agency assets separately?


A1. No. VidJack done for you marketing package is a pack of all the agency branding and prospecting kits you'll have need to start, run and scale a profitable agency business. These are the necessary assets we feel are the building blocks of any successful marketing agency.


Q1. The bonuses seem awesome, is there any catch?


A1. Absolutely no catch, you get INSTANT access immediately you upgrade today.


Q2. How strong is your Refund Policy?


A2. I am NOT a new Marketer. I have been around for a decade now. I have created more than 25 products and have thousands of customers. What I put on this page is not just words…it's my reputation. You can claim your refund within 14 days of your purchase and the same will be processed instantly without any questions being asked.


Lock-In "ONE-TIME PRICE" Before It Expires
+ Special Animated Agency Sales Video!
Normal Price: $497
Current Price: Low One-Time Fee!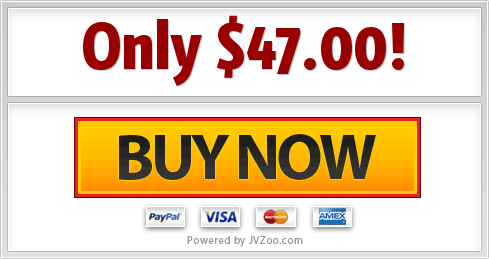 Copyright ©: - VidJack - All Rights Reserved